St Mary's Teaching School
St Mary's has been awarded 'Teaching School' status in recognition of its work with wider partnerships, teacher training and collaboration with its local and wider community.
We are part of the 'Teach Manchester' alliance which includes teaching schools from early years to sixth form. Please click here for more information from Teach Manchester.
Teaching School activity comes under three main strands: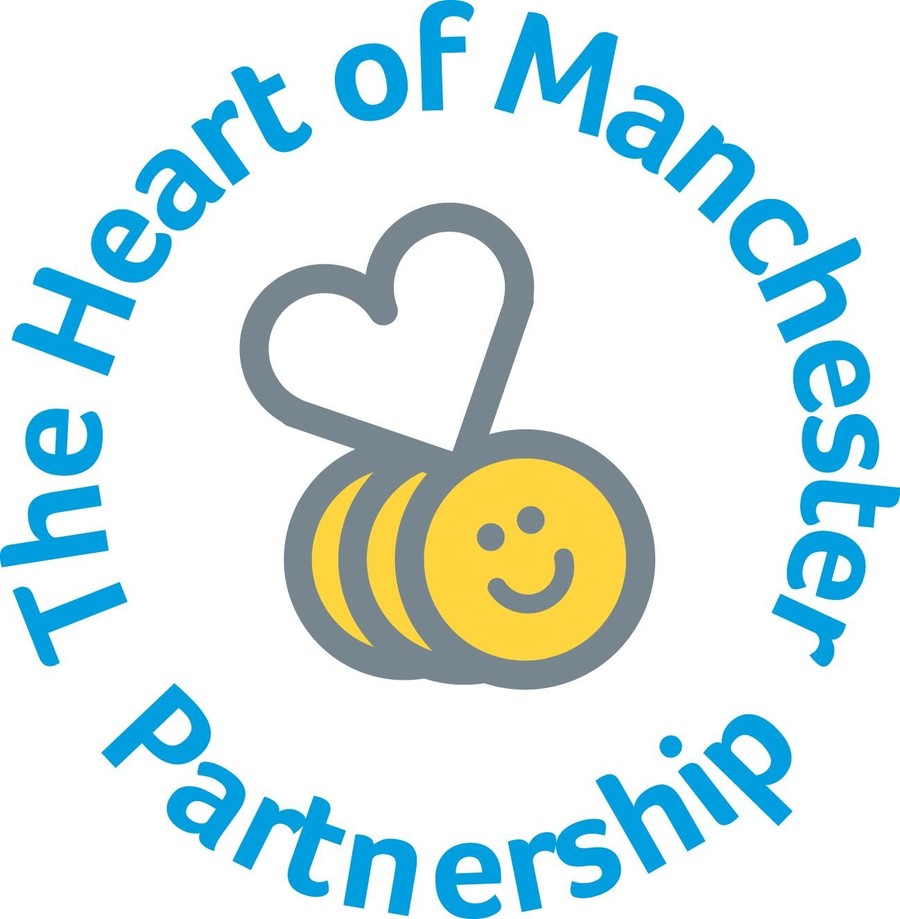 The Journey so far for "The Heart of Manchester Partnership"
"Heart of Manchester" is a partnership of 6 schools in the heart of central Manchester. The partnership has been in existence for almost 10 years and continues to grow and develop in response to the needs of children and families, staff and communities as well as educational reforms. The HOM Partnership has a vision to provide the best teaching and learning to ensure no child or school is left behind. We reflect on, and renew our commitment to this vision regularly with facilitation from "Centre for Educational Leadership." This has built sustainability and resilience in our ways of working and it goes from strength to strength.
The schools have developed strong networks and relationships that support curriculum and professional development, moderation and growing leadership succession across the schools in the drive to improve outcomes for children. Network groups meet to share excellent practice and to find the right balance of support and challenge to ensure we deliver on our vision.
Strong networks have grown for Early Years, SEND, Maths, Reading, Writing, School Business Managers and Attendance. Groups have been chaired by deputies from all the schools and goals and progress fed back to heads. All groups meet regularly. Heads have the strategic drive to ensure priorities are identified and work focuses on new curriculum developments, closing gaps, sharing practice and supporting each other to ensure improved outcomes. Governors are kept up to date through the governance of individual schools.
We have a joint conference every year for all staff in the schools. Conference themes have been "Creativity in the Curriculum", "Characteristics of Effective Learning", "Maths and the Mastery Curriculum" SEND and for the 3rd year "Staff Well-Being" . All conference themes are based on identified priorities across the schools.
Our schools are characterised by high percentages of pupils entitled to free school meals, EAL pupils and high levels of pastoral challenge. Schools in our partnership have seen a significant and sustained rise in attainment in the time we have worked together to achieve some of the best results in the city in a range of challenging contexts. All schools in the partnership are "good" or "outstanding" There are 2 designated teaching schools in the partnership.
TLC Partnership (Rights Respecting Partnership between St Mary's, The Willows and Haveley Hey
Working with a multiagency approach is the key to keeping our children safe and families thriving. We work closely with lots of organisations and agencies to support our children to be the best they can be.... Article 29: Children's Rights Charter.
Here are some of those we work closely with ........thank you to them all !
The school is linked through the Church of England Churches of St. Edmund's in Whalley Range (Alexandra Road South) and St. James in Moss Side (Princess Road). The Rector, Revd Tony Hardy can be contacted through the website www.stedsandstjames.org.uk
The School Nurse supports pupils in all aspects of health.
The Manchester City Council Fostering Site is full of information on everything you need to know to start fostering.
The school has excellent links with Greater Manchester Police and Manchester Fire Service.
The Kath Locke Centre is a community health resource that supports the people of Moss Side.
The Adventure Playground on Alexandra Road provides facilities and a centre for the youth of Moss Side.
The Moss Side Millenium Powerhouse is a centre for 8-25 year olds that has a young people's library. You can come and use the computers, get help with your homework and use the dance and fitness facilities.
The Windrush Centre has computer training available to the community and other community links.
The Manchester Museum is an excellent resource that the pupils use and visit, with strong links in History and Science.
The Whitworth Art Gallery is home to some of the UK's finest collections of art and design including modern and historic fine art, prints and textiles.
The Bread and Butter Thing- when we come back !!
The Bread and Butter Thing (TBBT) is a charity based in Manchester who are trying to help people and families to get by. With support from the team at One Manchester, operating out of The Work Shop, they are in your area.
They provide weekly groceries at a fraction of the high street prices through their membership scheme. They will try to give you something for your cupboards and fridge and they are slowly building their supply.
They get supplies from supermarkets, factories and farms, that would otherwise go to waste.
It's tasty, it's cheap and is reducing waste.
Here is the link for their flyer which gives details of how to join the scheme.
Alhikmah Academy Best Student 2017
Alhikmah Academy Culture Day Album 2017
Alhikmah Academy "الحكمة مدرستنا" students interviews 2017
Alhikmah Academy Reception Album 2017
Alhikmah Academy Manchester "Knowledge & Wisdom"
Al-Hikmah Academy Manchester Eid Album