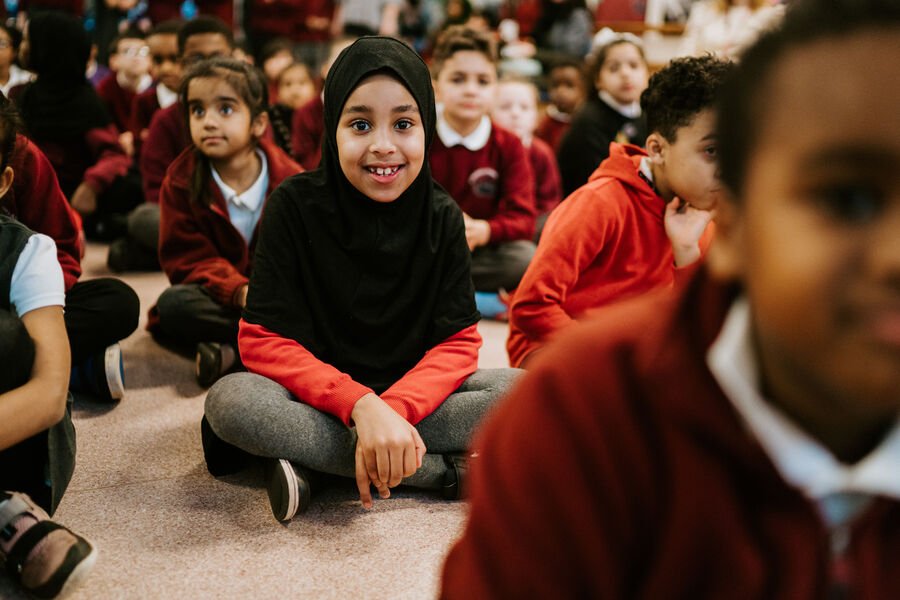 Equality
HOW WE ARE COMPLYING WITH OUR Equality DUTY
What we are doing to eliminate discrimination, harassment and victimisation and other conduct prohibited by The Equality Act 2010:
The school's impressive standards of attainment are the result of consistently high quality teaching targeted to meet the needs of all pupils. Standards of attainment are consistently above those achieved nationally. Pupils strive to meet the high expectations of their teachers, whom they respect and trust implicitly. All pupils are supported extremely well academically and emotionally. As a result, all make exceptionally good progress from their often below-average starting points. Pupils and staff work hard within a calm, purposeful atmosphere which fosters collaboration and a strong sense of personal achievement. Pupils become resilient, articulate learners, well prepared to take on future challenges.
SIAMS 2019
Leaders have created a harmonious staff team. Morale is extremely high because all know that they are valued and respected. All benefit from frequent, high quality professional development. This supports succession planning remarkably well. As a teaching school, St Mary's takes a leading role in supporting curricular and professional development in other schools. They share expertise and good practice across a wide range of partnerships, including the diocese.
SIAMS 2019
What we are doing to advance equality of opportunity between those who share a relevant protected characteristic and those who do not share it:
We have a diverse team who access all training equally.
All staff are part of the appraisal process and have supported professional development
All staff with additional responsibilities have this recognised financially
There are a wide range of opportunities for all staff, and staff with protected characteristics are represented in teaching , support staff and leadership roles
Support staff with protected characteristics are at the top of their scale in recognition of their additional teaching responsibility and their expertise
75%+ of staff are from BAME communities
We encourage educational and volunteer placements from within our community with particular regard to our parents, 95% of whom, are from BAME communities
What we are doing to foster good relations across all protected characteristics:
· Leaders have created a highly inclusive, aspirational Christian vision. Founded on the school's well-established Christian values and incorporating the UNICEF Rights Respecting agenda, the vision inspires every aspect of school development and transforms the lives of all members of the school family.
· Remarkably strong, nurturing relationships, based on Christian compassion and love, support all members of the school family. These sustain pupils and adults at times of personal need, supporting their safety, mental health and emotional wellbeing extremely well.
· The rich, creative curriculum, designed to meet the needs of the school community and celebrate diversity, supports pupils' spiritual and personal development extremely well. They learn to appreciate the wonder of creation and are empowered to 'make a difference' in the world.
SIAMS 2019
Our Equality Objectives:
1. OBJECTIVE: - to understand the importance of representation for people with protected characteristics in the curriculum by the use of "Big Questions" and Children's Rights Charter
This school fosters a strong shared sense of community cohesion and belonging. The school strives to ensure that all pupils, members of staff and school governors feel a sense of belonging within the school and within the wider school community and that they feel valued and respected and are able to participate fully in school and in public life. This will be done by valuing the contributions of all groups in the curriculum and ensuring planning includes opportunities to discuss how rights are facilitated or denied and why.
2. OBJECTIVE: - to enrich and innovate the curriculum offer for all children with SEND to include pupil voice , extracurricular choices, and resources to ensure accessibility, as a fundamental entitlement
Schools have specific duties under Schedule 10 of the Act to implement plans for pupils with SEND which are aimed at: -
Increasing the extent to which pupils can participate in the school's curriculum;
Improving the resource offer of the school to enable pupils to take better advantage of education, benefits, facilities and services provided and offered by the school;
Improving the delivery to pupils of information which is readily accessible to pupils who do not have SEND
3. OBJECTIVE: -to regularly review the health and well-being of staff, through surveys, appraisal support and dialogue.
We are committed to ensuring the health and wellbeing of our staff and will take seriously and act upon any incidents of discrimination, harassment or victimisation recognising that our staff may be either victims or perpetrators. We interpret our equality duties positively and will take whatever actions we reasonably can to remove barriers to inclusion and to ensure a safe, positive, welcoming and inclusive environment for all.
Equality Action Plan
Equality Objective

How this objective will be met

Timeframe

Who has responsibility

How do we know how we are doing?

1. For pupils to understand the importance of representation in the curriculum by the use of "Big Questions" and children's rights charter

This will be done by valuing the contributions of all groups in the curriculum and ensuring planning includes opportunities to discuss how rights are facilitated or denied and why.

ongoing

Executive Lead for Curriculum

Reviewed through planning reviews, book looks and lesson observations

Curriculum and Performance Committee

Full Governing body

2.To enrich and innovate the curriculum offer for all children with SEND to include assistive technology and extracurricular choices as a fundamental entitlement

Improving the resource offer of the school to enable pupils to take better advantage of education, benefits, facilities and services provided and offered by the school;

Improving the delivery to pupils of information which is readily accessible to pupils who do not have SEND through assistive technology, appropriate high quality resources and extra curricular activity

ongoing

SENDCO Teaching and Learning

Reviewed through planning reviews, book looks and lesson observations

Curriculum and Performance Committee

Full Governing body

3. To regularly review the health and well-being of staff, through surveys, appraisal support and dialogue,

Mental Health and Wellbeing action plan will set out priorities and actions with regular reviews

Staff surveys will be collated and delivered on

Training and support will be given to all staff as part of our professional development cycle

ongoing

Headteacher and Mental Health Lead

Reviewed by Broad Senior Leadership

Personnel Committee

Full Governing body